FPGA Circuit Design Services
FPGA CIRCUIT DESIGN SERVICES
FPGA Circuit Design Services
Our FPGA circuit design services offer a comprehensive solution to meet your specific needs. Our experienced engineers have a deep understanding of FPGA technology, and we are equipped with the latest software tools and hardware to deliver high-quality results.
We offer a wide range of FPGA circuit design services, tailored to meet the unique needs of our clients. Our experienced team of engineers have the skills and knowledge required to handle any project, from simple designs to complex systems.
We offer the following types of FPGA Circuit design services
Our team will work with you to understand your project requirements and help you choose the most suitable FPGA architecture for your application.
FPGA Design and Development
Our FPGA design and development services cover the entire design process, from initial concept and architecture to implementation and testing. We use the latest design tools and techniques to create high-performance FPGA solutions that meet our clients' specific requirements.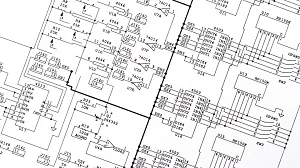 FPGA Verification and Validation
Our FPGA verification and validation services ensure that designs meet their functional and performance specifications. We use a variety of techniques, including simulation and emulation, to validate the design and ensure that it is error-free.
We develop FPGA IP cores that can be easily integrated into clients' existing designs, saving time and resources. Our IP cores are designed for high performance, reliability, and scalability.
FPGA Prototyping and Emulation
Our FPGA prototyping and emulation services enable clients to quickly and cost-effectively test and evaluate their designs. We use industry-standard tools and methodologies to create prototypes that accurately reflect the final product.
Our FPGA integration services ensure that your FPGA design is seamlessly integrated into your overall system. We have experience working with a wide range of systems, including embedded systems, ASICs, and other FPGA-based systems.
Challenges we can help you overcome
Complex Designs: Our team is experienced in designing complex FPGA circuits, including high-speed interfaces, DSP algorithms, and complex control systems.
Resource Constraints: FPGA designs are often constrained by limited resources, such as logic cells, memory, and I/O pins. We are skilled in optimizing FPGA designs to make the most of these resources.
Timing Constraints: Timing constraints are critical in FPGA design, and we have the expertise to ensure that your design meets all timing requirements.
Compatibility: We work with a wide range of FPGA vendors and technologies, ensuring that your design is compatible with your preferred hardware.
Why choose PCB Must as your FPGA Circuit Designers
Our team of engineers has extensive experience in FPGA circuit design and has successfully completed numerous projects for clients in various industries.
We work closely with our clients throughout the design process to ensure that their requirements and specifications are met.
We are committed to delivering high-quality and reliable FPGA designs that meet or exceed our clients' expectations.
We understand the importance of meeting deadlines and work efficiently to deliver our designs on time, every time.