IoS and Android App Development Services
iOS/Android App Development
Connectivity between different platforms and users and business ensures a continuous cash flow and this is made possible by the Mobile and Web Apps. Mobile Apps have tremendously reshaped the quality of life and hence becomes a must for many bussiness.
PCB Must can help you to design some of the best appealing mobile application for your business & start-ups. We ensure that the apps developed are having great UI and UX thus helping the brand become more famous of which we design APP.
We have top mobile app developers who are highly skilled and updated with the latest technology trend. Our team works 24X7 with the global firms to transform recognized ideas into stunning & inventive mobile Apps. We have rich experience and creativity in producing stunning mobile apps for different clients all over the world.
We provide full-stack, end-to-end Android App Development Services, and have efficiently developed and deployed many apps across a wide range of Android devices.
We use Kotlin and Java as our primary tech stack to deliver easy to use, intuitive apps.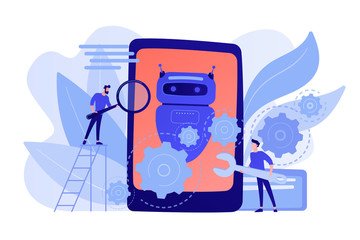 Apple is a quality Smartphone used by many customers all over the world and we believe establishing your presence across all Apple platforms is a good option.
We have the capability to provide you a suite of iOS app development services-services that are known for their features like Aesthetic, Simple, Intuitive designs, and Profoundness. The end result of our every application is the same – a steep rise in our clients' revenue chart and popularity.
Request quote Now for Android/iOS app development.